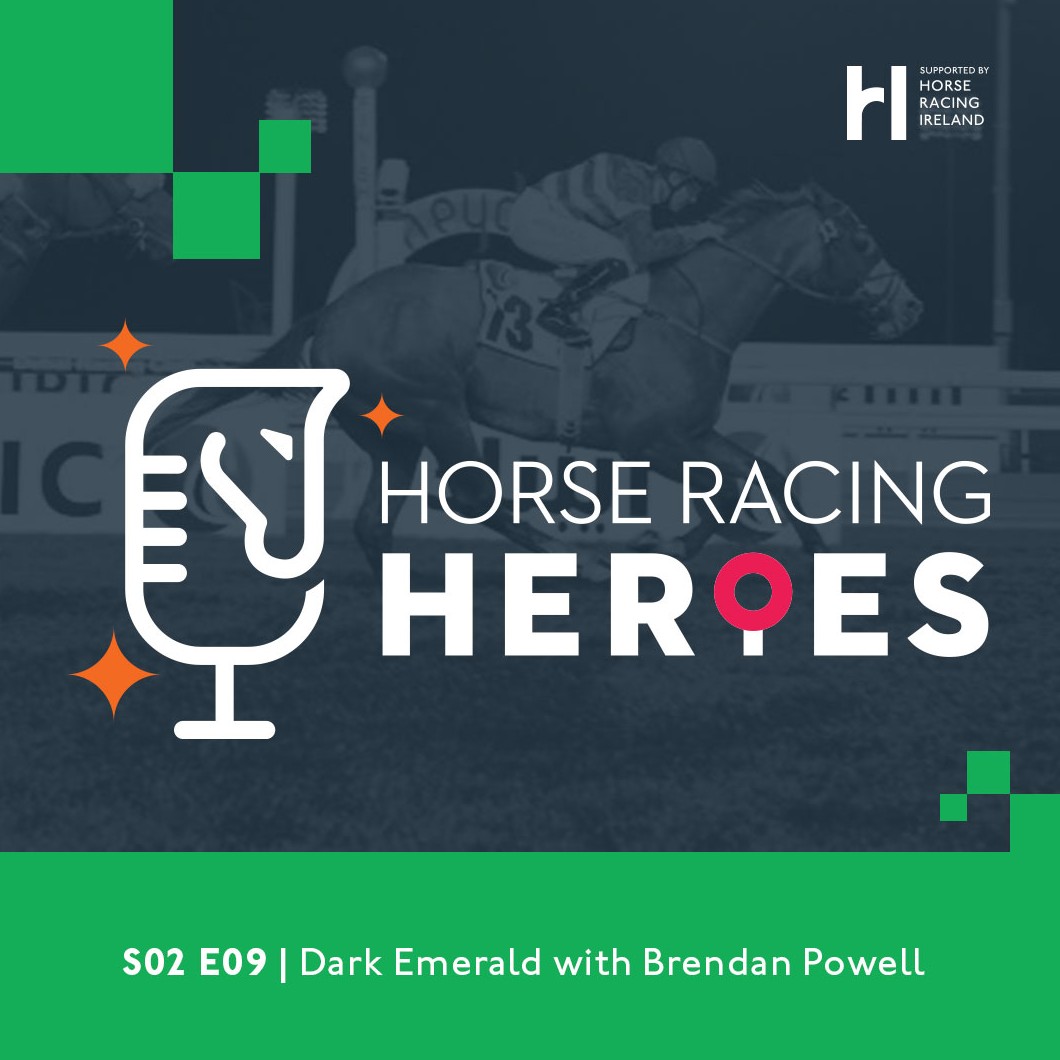 Proudly sponsored by Horse Racing Ireland.
This episode is about Dark Emerald - with the horse's trainer, Brendan Powell. Formerly a Grand National winning jockey, Brendan turned his hand to training, where he had almost 650 winners. Dark Emerald was a flag-bearer for the yard, and had some big days out in Dubai, as you'll soon hear when you listen to the episode. Brendan is a brilliant storyteller, so I hope you enjoy listening to him as much as I did. 
Follow HRI's social channels below:
Facebook: https://www.facebook.com/HRIRacing/
Twitter: https://twitter.com/HRIRacing 
Instagram: https://www.instagram.com/hriracing 
Or subscribe to their newsletter on their website: https://www.hri.ie/
My own Twitter: https://twitter.com/MarkWalsh 
I greatly appreciate any and all support on social media, sharing with friends, reviews on Apple Podcasts, or anything of that nature to help this show reach more listeners.